On-post Docks
If you wish to install a dock in shallow water, your best option is certainly an on-post dock. Though our docks usually come in standard formats, we are open to designing a custom dock that would suit your needs and configuration.
Advantages of our on-post docks
Can be used in shallow water.

Easy to handle.

Structure is very light.
Available surfaces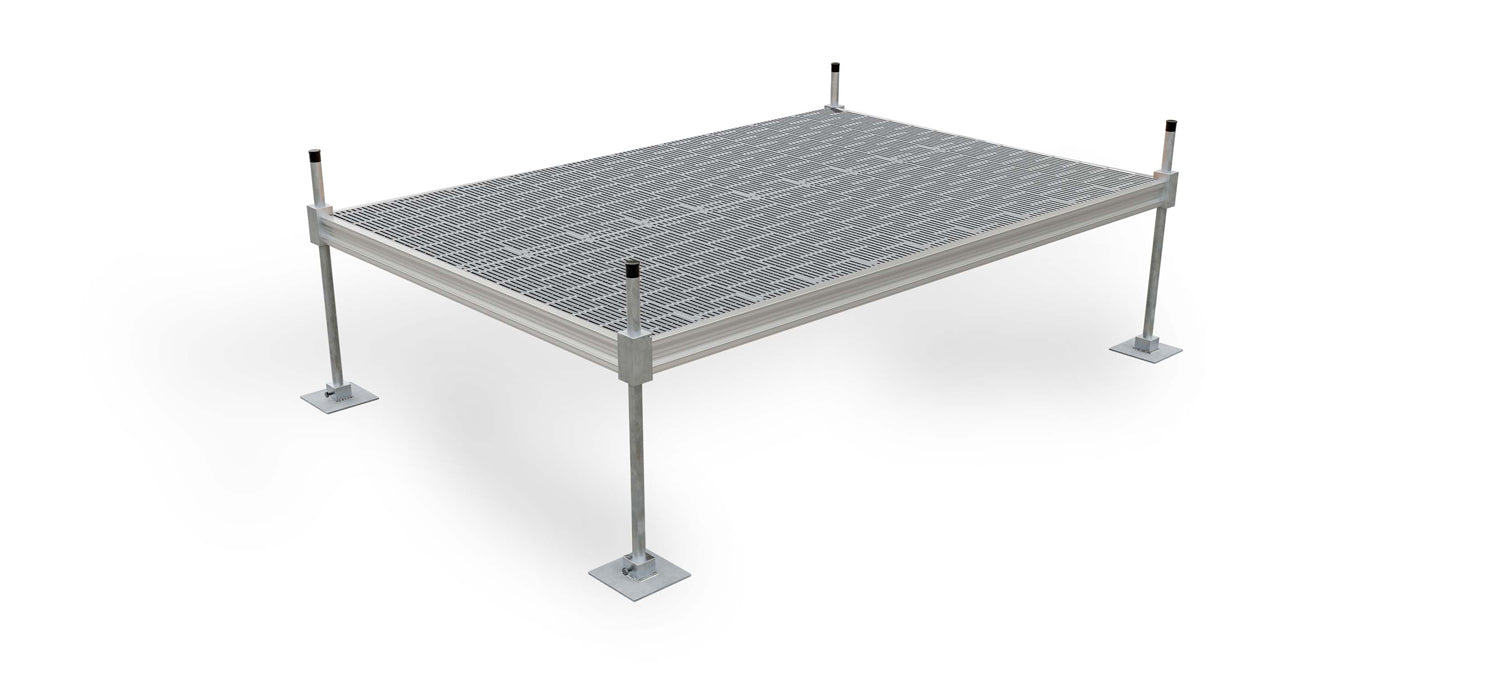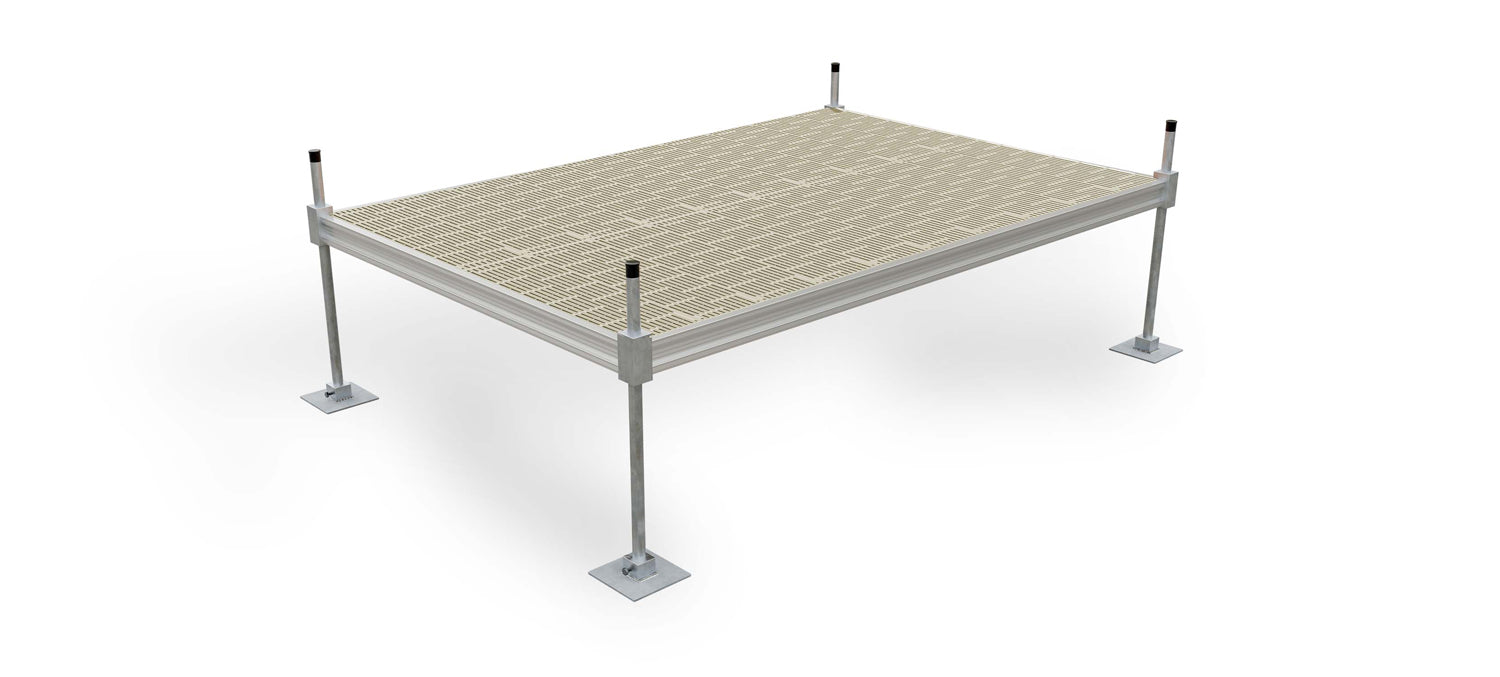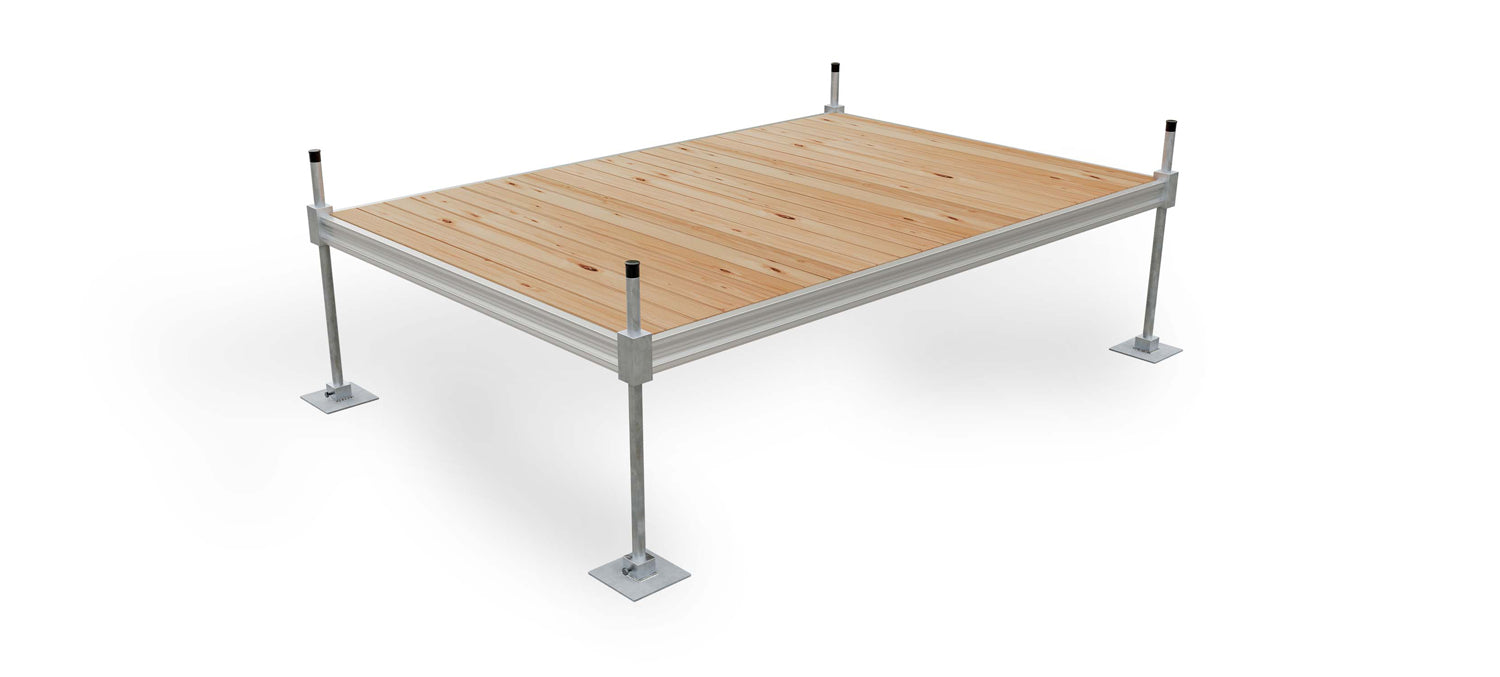 Plastic Decking
25 year lifespan
Fixed panels
Modern non-slip design
Non-conductive of heat
Maintenance free
Cedar Decking
15 year lifespan
Removable panels
Noble material with a congenial aesthetic
Moderate conductor of heat
Little maintenance
Tell us more
about your project